04.24.11
Well, it looks like a storm system will be chasing me to Florida…I should remain just ahead of it, though, so hopefully I'll have nice weather on the way down.
Here are the maps I posted yesterday, only based on last night's 00Z run of the GFS. Getting closer and closer to launch day!
All maps are from TwisterData (click to enlarge) and are valid for 18Z on the 29th (i.e., 2 pm EDT on shuttle launch day).
500mb map:
Surface temperature (slightly warmer than the previous day's 00Z run):
Dewpoint temperature (also slightly higher, as I expected):
Once again the precipitation forecast is for showers in southern Florida. I certainly hope the front passes through even earlier than expected, as that will keep rain chances to the south of the Cape.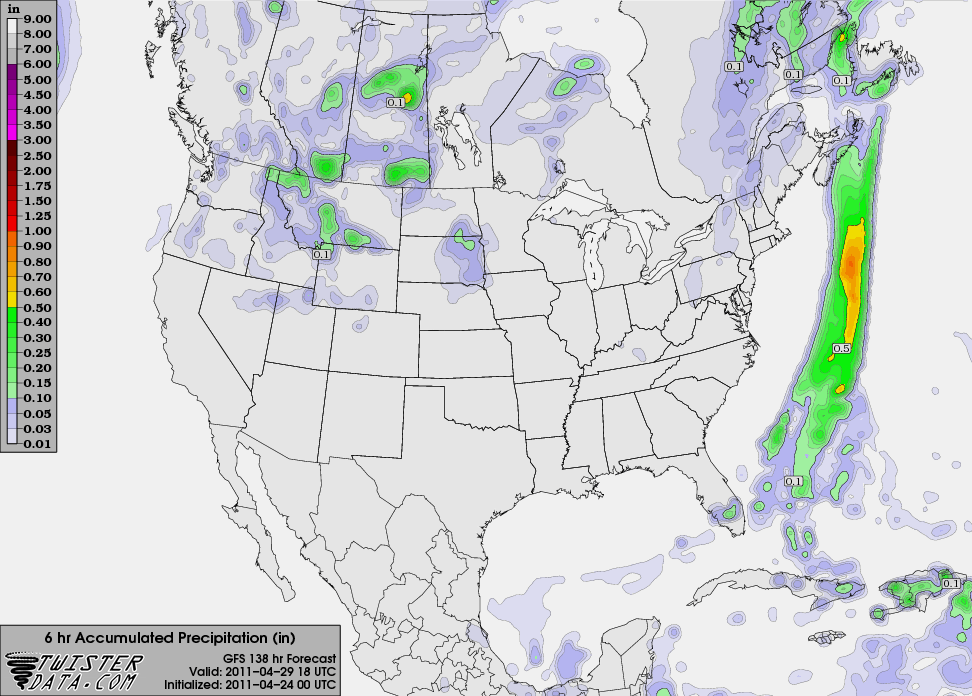 Oh, and Happy Easter! 🙂
Permalink Comments off