05.24.11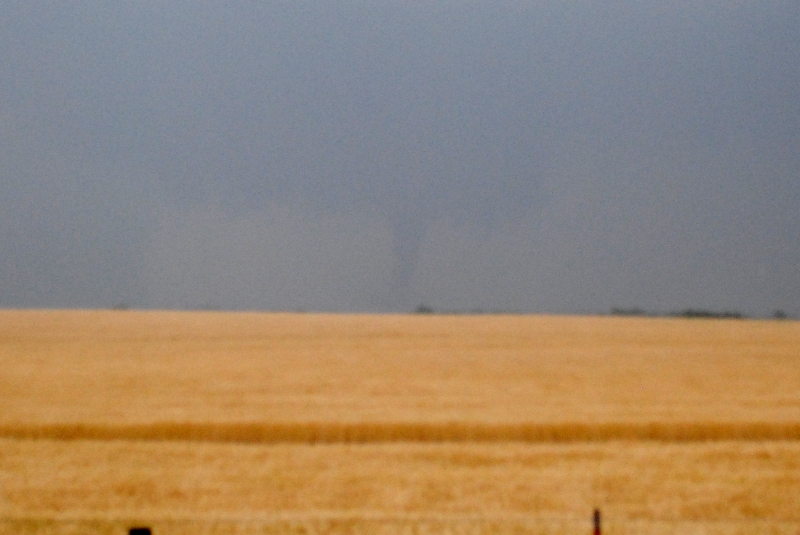 We saw two tornadoes today, a multi-vortex near Canton, Oklahoma at 3:20 pm and the rope-out stage of an elephant trunk tornado near Fairview at about 3:48 pm.
My photos didn't turn out very well (the above photo is from the touchdown of the Canton tornado), as the rain was starting to fall and my camera had trouble focusing…plus I was busy trying to call in the tornadoes and plot our next route.
The high risk was certainly warranted today, and props to the forecasters for nailing this one. Sadly, there were many large, destructive tornadoes that affected many cities from Kansas to Texas. I thought for a while that my home was in the crosshairs, but the tornadoes lifted just in time. My heart is very heavy tonight for those who were hit by the storms, and for some areas it's not over yet.