05.04.11
I started off the day in Pensacola, and first drove through Mobile, Alabama. There I stopped to check out the USS Alabama, a great battleship:
I stopped at the beach one more time in Biloxi, Mississippi. This photo is looking towards Gulfport.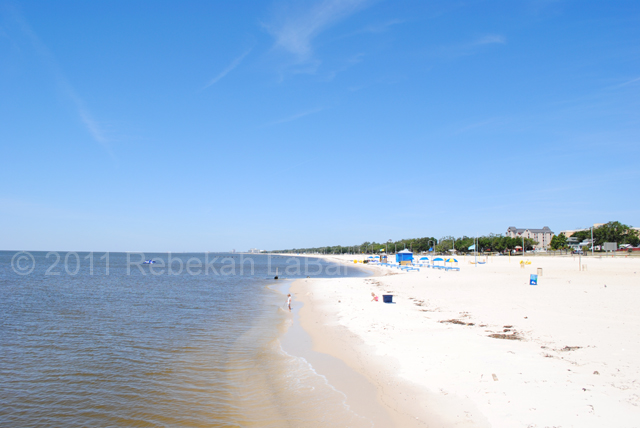 A Great Blue Heron that I tried to make a friend of:
Later I stopped for a bit in the French Quarter of New Orleans. This photo is looking towards St. Louis Cathedral and a statue of Andrew Jackson.
I had a mid-afternoon meal of Jambalaya with shrimp at Cajun Cabin on Bourbon Street. It was extremely tasty!
Tonight I'm in Alexandria, Louisiana, and tomorrow I'll drive back up to Oklahoma!
Looks like the problem with the space shuttle may take longer to fix than NASA initially hoped…which is good news for me, anyway, as a longer delay means a higher likelihood that I can go back. 🙂