12.26.10
The East Coast is currently in the throes of a major snowstorm. Some parts of northern Alabama recorded their first White Christmas in recorded history yesterday (Atlanta had their first in over 100 years) and Philadelphia is expecting nearly a foot of snow within the next 48 hours (see The Weather Channel snow forecasts), leading the NFL to postpone the Vikings-Eagles game tonight.
In the meantime, much of the rest of the U.S. had a White Christmas as well. According to a snow depth map from WSI (see below), the only states in the contiguous U.S. that did not have any recorded snow on the ground were Texas, Louisiana, and Florida.
Looking ahead, the next major weather-maker remains a digging trough on New Year's Eve into New Year's Day. There is a possibility for some severe storms and winter storms with this system.
Upper-air (500mb) map from HOOT, forecast valid for 12Z December 31st (morning of New Year's Eve):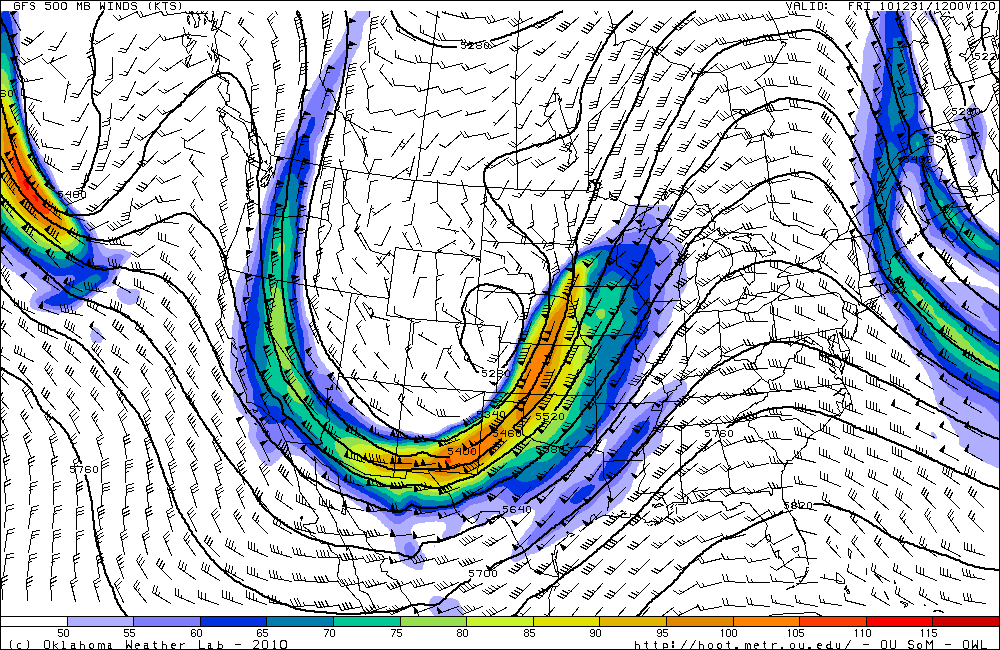 Surface map for the same time:
Stay tuned!
Permalink Comments off