02.11.11
Four years ago, a massive winter storm struck the midwestern and northeastern U.S. and southeastern Canada, peaking in intensity on Valentine's Day.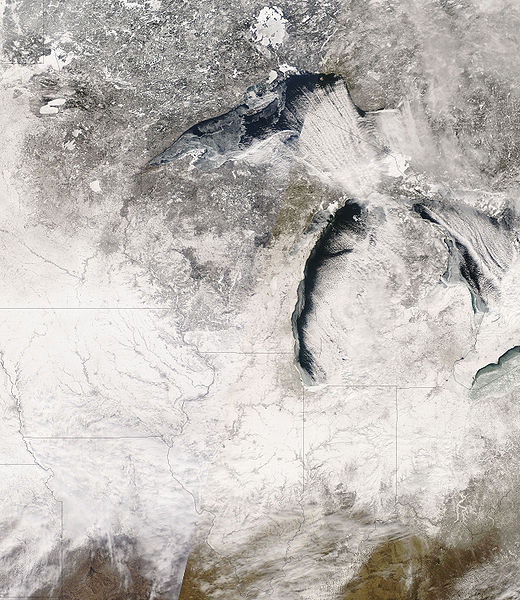 NASA image of snow cover over the Midwest
On February 10th, a low pressure system developed on the east side of the Rockies and began to move across the Great Plains. The low strengthened as it moved eastward, and reached the mid-Atlantic coast by the 14th, at which point it moved northward up the coast.
Cold, arctic air plunged southward in the wake of the low, as a high pressure system moved from Canada into the Northern Plains.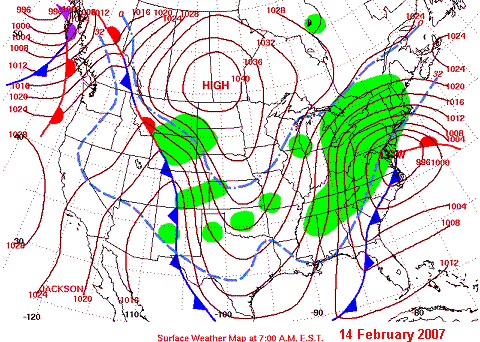 NWS surface weather map
Throughout the storm's life, over 6 inches of snow fell in a swath from the Midwest to the Northeast and up into southeastern Canada. The Northeast also experienced blizzard conditions after the low passed and up to 2 feet of snow in places. Areas east of Lake Ontario and Lake Erie received some record amounts of lake-effect snow. Heavy sleet and freezing rain also fell from the lower Ohio Valley to the mid-Atlantic and New England. In the Southeast, severe thunderstorms and tornadoes were reported.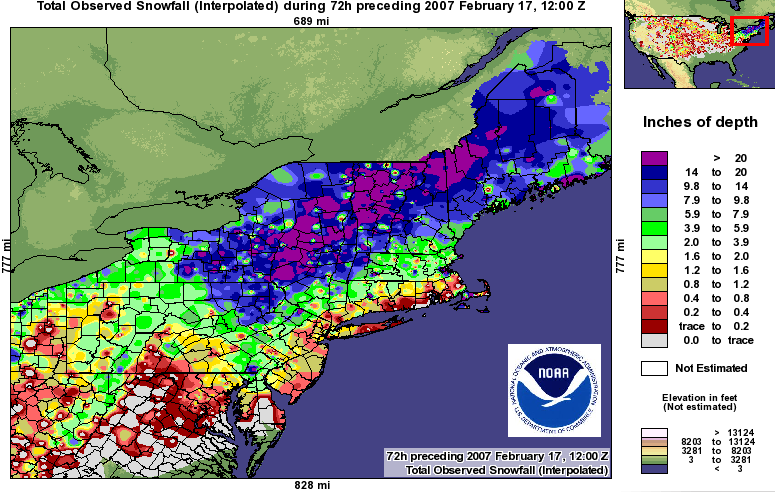 The National Weather Service claimed this winter storm was one of the three largest snow storms to affect the Northeast since 1940.
For more on the Valentine's Day Storm, see Wikipedia, NWS State College, NWS Burlington, and NOAA News.
Follow Green Sky Chaser on Twitter and Facebook for weather, chasing, and blog updates.
Permalink Comments off