04.28.11
I didn't get to posting photos from yesterday's drive, but I will do that some time this weekend, I expect.
I can't believe I'm actually here, at Kennedy…it's fantastic! Follow me on Twitter (www.twitter.com/greenskychaser) or Facebook (www.facebook.com/GreenSkyChaser) for updates and some photos from my phone. Better photos will come later!
Here are a couple quick photos to whet your appetite!
Vehicle Assembly Building (VAB)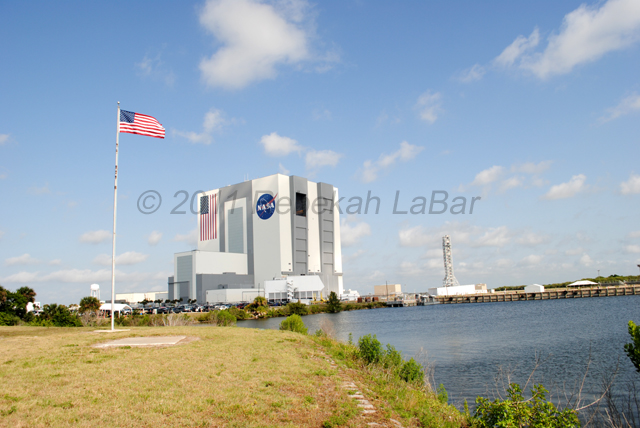 Myself in front of the countdown clock, with the shuttle to the right of me (looks small in this photo)