08.27.10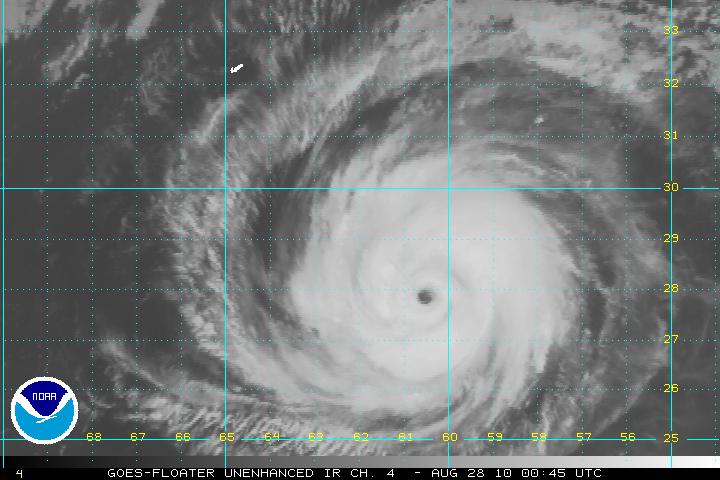 Hurricane Danielle reached Category 4 status today, with estimated sustained winds of 135 mph and a minimum central pressure of 942 mb. Danielle is expected to begin weakening within the next 12 hours or so, as she moves just east of Bermuda (see the infrared satellite image above, from NOAA NESDIS).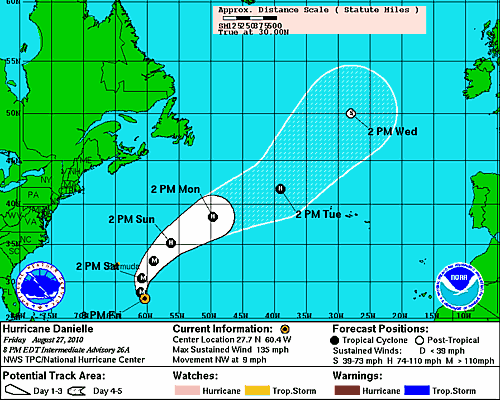 Tropical Storm Earl is still expected to become a hurricane soon, and a major hurricane (Category 3 or above) within 5 days.
Another area of interest is just southwest of the Cape Verde Islands again, as the National Hurricane Center has an 80% chance for a tropical depression to form there within the next 48 hours.